About the Breeder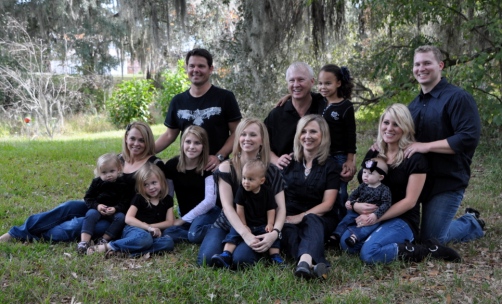 JOSHUA KENNELS FAMILY
SAYLAH, HEATHER, CHARLEE, SYDNEY, DOUG, RACHEL, LEMUEL DAVIN, LEMUEL DAVID, DAVONNE, AMARA, PRESLEY, JENNIFER & JOSHUA

The Miller's
Heather, DaVonne, Joshua, Lemuel, Rachel & Josh
1999 

The son of a minister, Lemuel Miller was raised in a very loving home traveling and singing Gospel music with his family for many years while living in Florida. Lemuel with his two brothers John and Troy aka "The Miller Brothers," sang, ministered and traveled the world together as well as having their own gospel music television program for 12 years with the Christian Television Network (CTN). In 1987 Lemuel was signed to take Larnelle Harris's place with Bill Gaither and the Gaither Vocal Band.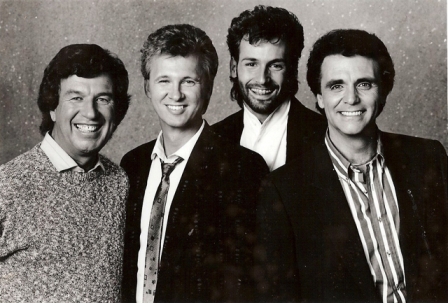 (Bill Gaither, Lemuel, Michael English, Gary McSpaden 1987)
After leaving the Vocal band Lemuel again traveled as an International Minister of Song and preacher of the Word of God. He has been a Nashville Recording Artist and has 12 recordings.
In 1978 Lemuel founded and directed the Christian Karate Association while owning and operating 3 Karate Schools and overseeing 21 affliated schools. In 1981 and 82 Lemuel won the "All Around World Karate Championships" also winning the highest award given at the time the "Bushido Award." Lemuel is still the O' Sensei (Grand Master) of the Christian Karate Association and has developed his own street self-defense system called Misgab Martial Arts (pronounced Misgav).
In August of 2006 Lemuel and wife DaVonne left Florida moving to South Georgia and bacame Senior Pastor of China Hill

I

nternational Ministries

. In 2012 Lemuel and family moved back to their home in Wildwood Florida where he is acting Bishop over 8 different churches and ministries and the author of 10 books (5 ministery, 3 American Bulldogs, 2 Martial Arts).

As a child, Lemuel's mother made the comment to his father, "a boy needs to grow up with a good dog".  From that time until this, Lemuel has raised and trained dogs. In 1964, Lemuel started breeding dogs and then bred to his first registered Bulldog in 1967 known at the time as "American Pit Bulldog" later the "Pit" was dropped making it the now known American Bulldog.

Lemuel and wife DaVonne, have 3 wonderful children; Heather, Joshua and Rachel and 6 grandchildren all of whom love animals. When his children were small, Lemuel placed his children in business raising dogs in order to teach them about business, responsibility and discipline. Naming the kennel after his son Joshua, the family spent quality time together  with their dogs.  With an absolute commitment to raising a true working Bulldog, Joshua Kennels only breeds the best of the best to the best never compromising for just conformation and size. Joshua Kennels feels that intelligence, temperament and Ol' Fashion Bulldog Tenacity are far more important... however, it doesn't cost anymore to feed a pretty one.

In addition, Joshua Bulldogs have done well in the ring. Lem has raised and trained such National Champions as Joshua's Sand Valley Sam aka "Cowboy," Joshua's Tabatha, (a Cowboy daughter) Joshua's Caleb, Joshua's Ol' Southern White aka "Josh", and Joshua's Isaac to mention a few. Lem has judged the largest and most prestigious bulldog shows in the world, including the ABA National Specialty Show, NKC National Specialty, ABNA National Specialty etc. and won the coveted "Breeder of the Year" award.
One of Lem's favorite topics concerning bulldogs is structure, and as most in the bulldog world know, Lem has been a pioneer in producing structurally sound AB's. In a breed that is 70-80%  dysplastic, Joshua Kennels has been a front runner for structurally sound bulldogs. Although Lem is the author of the definitive book of American Bulldogs ("American Bulldogs Stories, Facts and Legends") he wants you to understand that he learns something new every day. Called by God to minister the Gospel of Christ, Lem says, "I breed bulldogs as a hobby, however,  if you buy a Joshua Bulldog, I'll do everything I can to make you happy!"


For more info about the Joshua Kennels Family

CLICK HERE